About Us
Professional Fitness Coaching
Our Mission
Train Smart
This is our passion. This is what we do every day of the week and every week of the year. We optimize the training methods for all types of individuals (ourselves included). Figuring out the path that is most effective, but also conducive to longevity of the individual, is a very rewarding practice. It is a very time intensive process, but the reward is being able to enjoy the journey for what it is…life.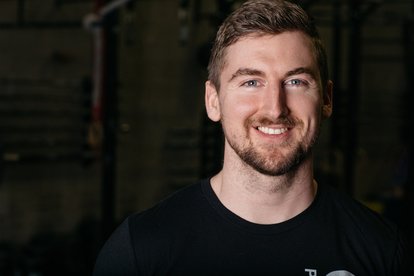 Read Bio
Michael attended Saint Francis Xavier University. Graduating in 2008 with a First Class Honours Degree in Human Kinetics, with a minor in Psychology. Immediately following graduation he moved to Calgary, Alberta to work at Optimum Performance Training Inc, specifically to work for his brother James FitzGerald. In 2012, Michael became the sole owner of Optimum Performance Training Inc.
Since beginning full-time work as a Fitness Coach in 2008 he has worked with individuals of all ages and abilities. Having worked with hundreds of individuals has blessed him with plenty of valuable experience and knowledge. His time as a competitor in Functional Fitness/CrossFit was also critical to his development as a coach.
Michael competed at the 2009 and 2010 CrossFit Games, finishing 11th and 37th respectively. He went on the compete at the Canada West CrossFit Regionals in 2011 (8th), 2012 (7th), 2013 (5th), and 2014 (20th).
Michael's current clientele is quite broad and from all across the globe. His clients range from those seeking to reach the pinnacle of their sport (Fitness, Hockey, Wrestling, Running, Rowing, etc.), to those wanting to enjoy lifelong health and fitness. Developing a good relationship with each individual is of primary importance to him. He believes creating trust in the coach-client relationship is paramount for long term and meaningful success. Michael has coached individuals to 6 CrossFit Games appearances, over 75 individual CrossFit Regional appearances, over 30 CrossFit Games Masters appearances, and 3 CrossFit Games Master Champions (35-39, 40-44, 50-54).
Michael is also an educator. Since 2012, he has been offering Fitness Coach Mentoring, a one-on-one mentoring service helping other coaches in the areas of physical assessment and fitness program design. With the help of the coaches at Optimum Performance Training, past, and present, he developed a 2-day "Fitness Camp". An educational event with the intent of helping other Coaches and Athletes better understand Functional Fitness/competitive CrossFit. Since its inception in 2015, he and his team have successfully run over 25 Fitness Camps, all across Canada.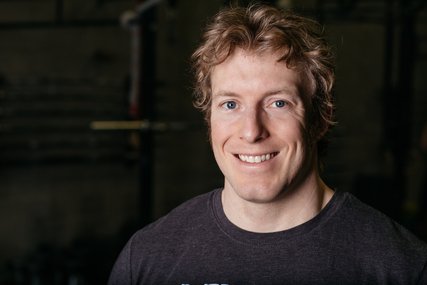 Read Bio
Jason Burke is the newest full time coach to join Optimum Performance Training. During his formative years, he played many sports including basketball, hockey and soccer. He excelled at rugby and played at the provincial level in British Colombia. When he was 19, he joined the Army and focused his energy into being a "Tactical Athlete." During his time in the Army he participated in a number of ultra-marathons. Following his service in the Army, he has invested his time into CrossFit® and has competed at the regional level as an individual and on a team.
Jason enjoys spending much of his spare time studying anatomy and physiology, and learning from the resources he has come into contact with over his five years of coaching in Calgary. His certifications include: CrossFit® Level 3/ Certified CrossFit® Trainer, CrossFit® Powerlifting, and CrossFit® Olympic Lifting/ Advanced Olympic Lifting Trainer. Since 2012, Jason has been coaching and programming for local rugby teams, football and hockey players, and CrossFit® individual athletes and teams. He has also coached national level Olympic lifters, and an IPF world medalist power lifter.
Jason believes in mastering the fundamentals of a movement before rushing past his client's current level of development. An athlete's capacity to perform in a competition will depend on those fundamentals when they are exhausted and in a high pressure situation.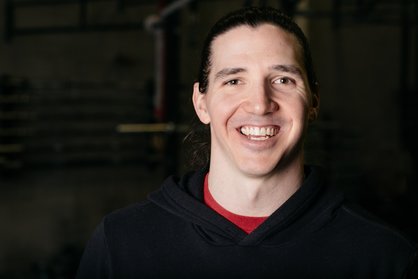 Read Bio
Scott attended Saint Francis Xavier University in Nova Scotia where he obtained his Bachelor of Science Degree in Human Kinetics. Upon completion of his degree in 2008, Scott moved to Calgary and began work as a full-time coach.
In late 2009 he began working predominantly with athletes, of which, most were hockey players. His experience as an athlete who competed in a wide variety of sports as well as formally studying the human body and human movement provided Scott with a great understanding of athletic training and how to apply principles and concepts to an individual in any sport. This opportunity gave Scott his first exposure to individual program design on a large scale as he was required to design in-season and off-season training programs for both professional and amateur athletes (hockey and soccer, specifically).
Scott joined Optimum Performance Training as a coach in the spring of 2015. His previous experience designing individual programs as well as his own involvement in Functional Fitness/CrossFit has lent itself well to Scott's work with his clientele at Optimum Performance Training.
Scott's clientele now consists of individuals who compete in Functional Fitness/CrossFit as well as, hockey players, ultra-marathoners, mountaineers/scramblers, and individuals who want to improve their general health and well being.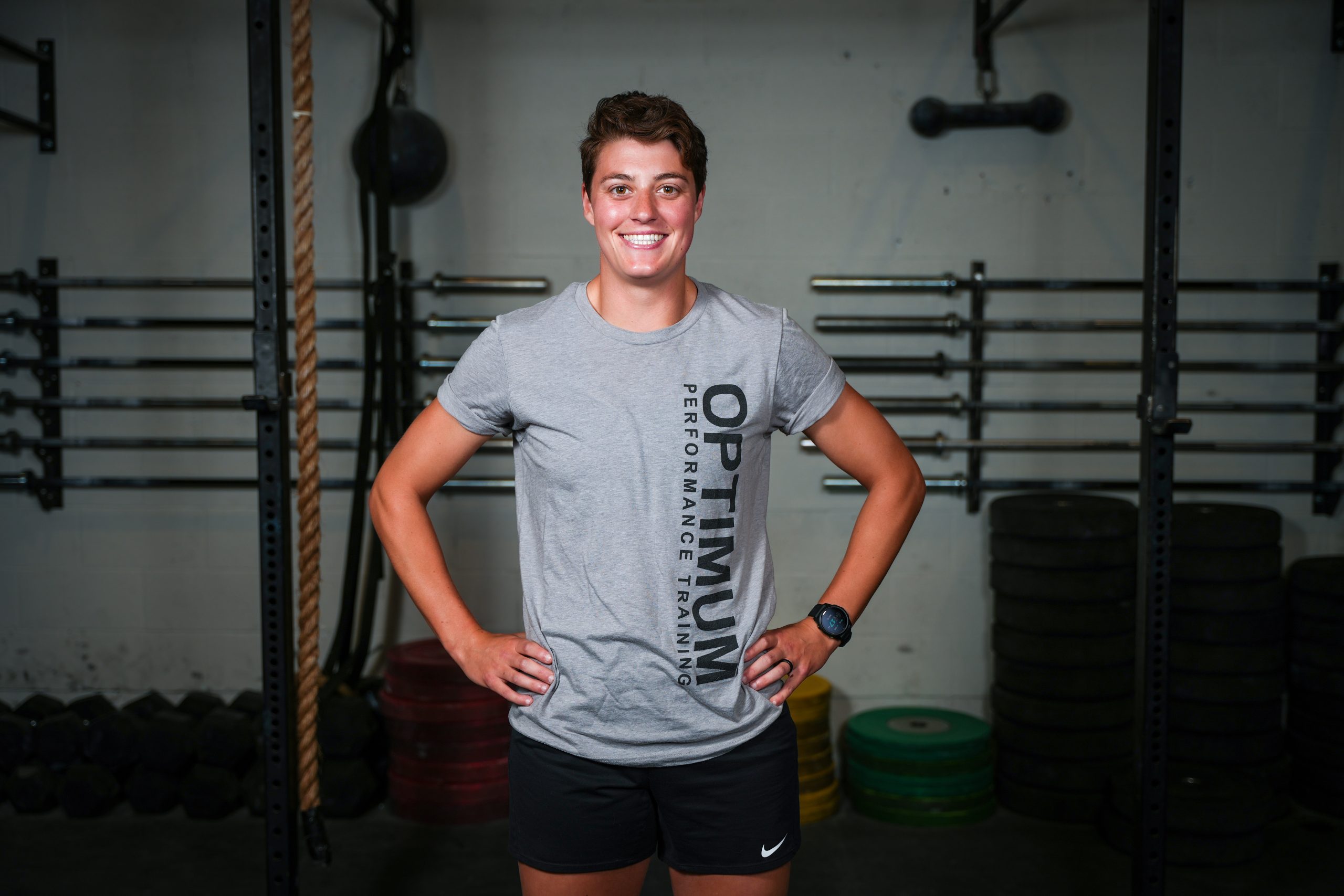 Read Bio
Kat attended Dalhousie University in 2011 to pursue her love of both hockey and science. After graduating in 2015 with a Bachelor of Science in Biology, she took a year off to travel and hike around New Zealand.
This was the first time in her life that she was not training rigorously or eating a certain type of way to perform well in a sport. After a few short weeks, she noticed a significant change in herself – both physically and mentally. It was during this time that she began to understand the impact that both fitness and nutrition could have, not only on a person's performance but also in their everyday life. This realization led her to complete the CF L1 certificate while still in Auckland and to further pursue a Master's Degree in Applied Human Nutrition at Mount Saint Vincent University the following year upon returning to Canada.
After completing her masters in 2017, Kat began her career in the Fitness industry in Nova Scotia as a full-time trainer and nutrition coach. She also obtained her CF L2 during this time.
Kat's coaching style has been greatly shaped by her lifelong background in competitive sports, and her experience in travelling with people from around the globe. She believes that fitness and nutrition are lifelong commitments and in order to achieve success, the client must find a modality that is meaningful, enjoyable, and most importantly, sustainable.
Since the early 2000's, Optimum Performance Training has been a steadfast site for fitness training in Calgary. Over time, it has evolved to include fitness clients and competitors from around the world.
Remote Coaching
Our most popular service. Primarily for those who want access to high-quality coaching in the pursuit of their personal goals. Adaptable and responsive, this service is for individuals who are experienced and competent in fitness training.
Personal Training
Each session will be tailored to meet your needs and improve your overall health and well being. Your Coach will demonstrate and educate you on each and every aspect of YOUR training. We aim to provide a safe, fun, and motivating experience.
Nutrition Coaching
We offer lifestyle based nutrition coaching.  Whether you are looking for performance related nutrition or just want to feel your best we have multiple packages to suit your needs.